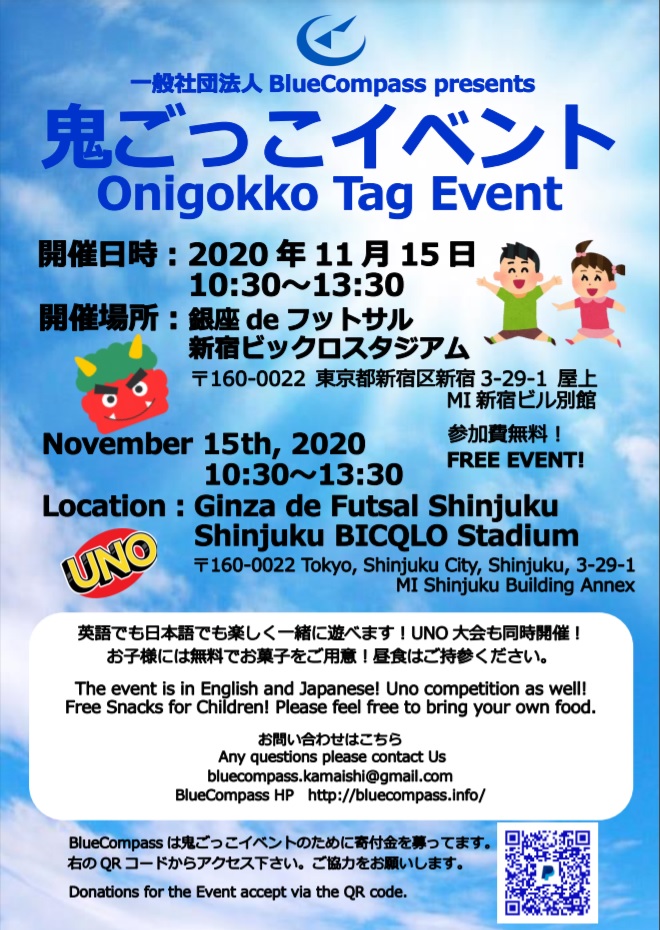 On the 15th of November, there will be a free tag event and Uno competition for children from 10:30 until 13:30 at the Ginza De Futsal Shinjuku Futsal courts. (Map below).
11月15日鬼ごっこイベントとUNO大会は10:30~13:30から銀座deフットサル新宿ビックロスタジアム (地図と住所は下です)
Families are more than welcome.
ご家族でお越しください。
Free Snacks for Children will be available. However, feel free to bring your own food.
お菓子は無料です。数に限りがあります。
If you would like to contribute to the event please donate via this QR code.
QRコードより寄付金を募集しております。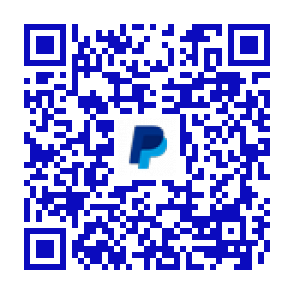 Location