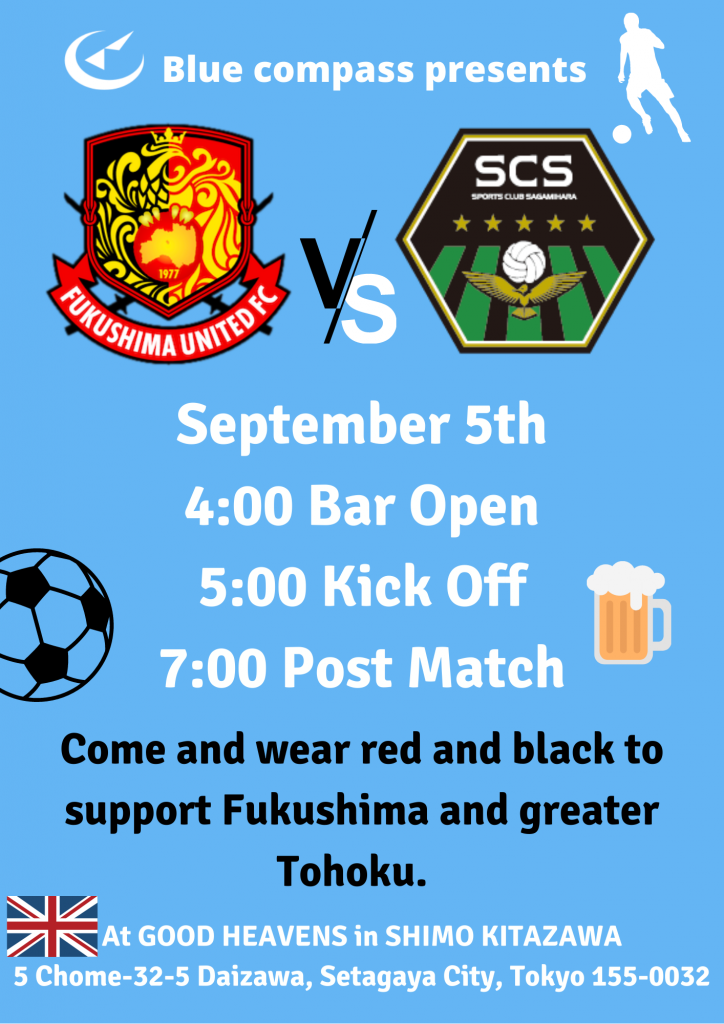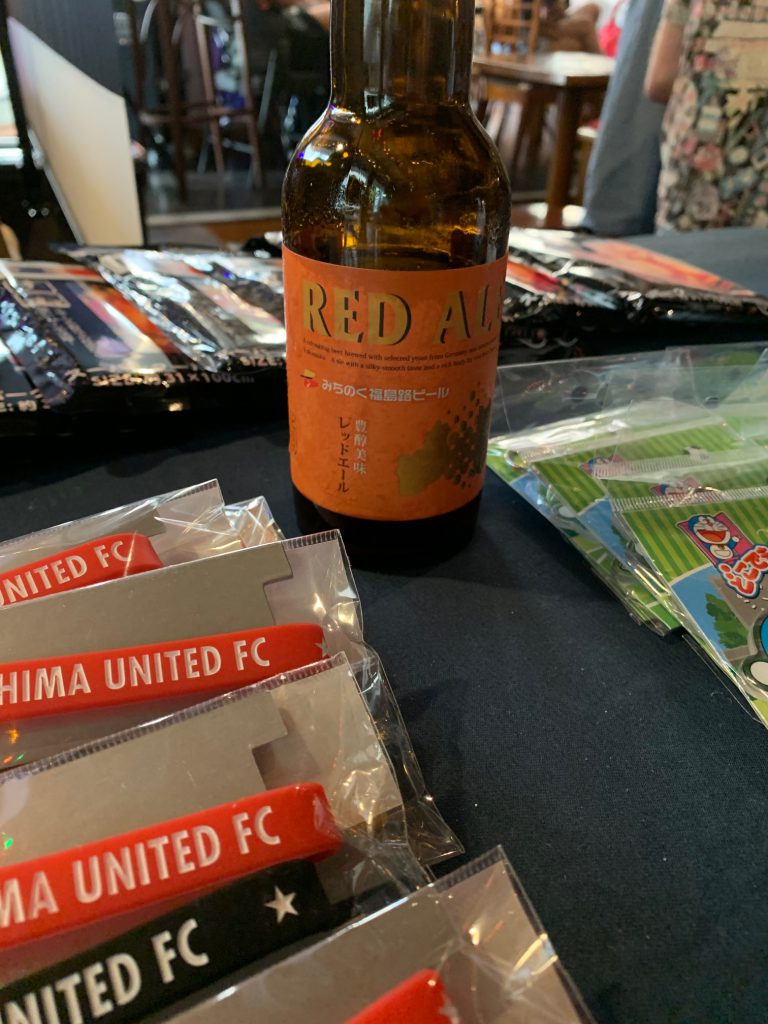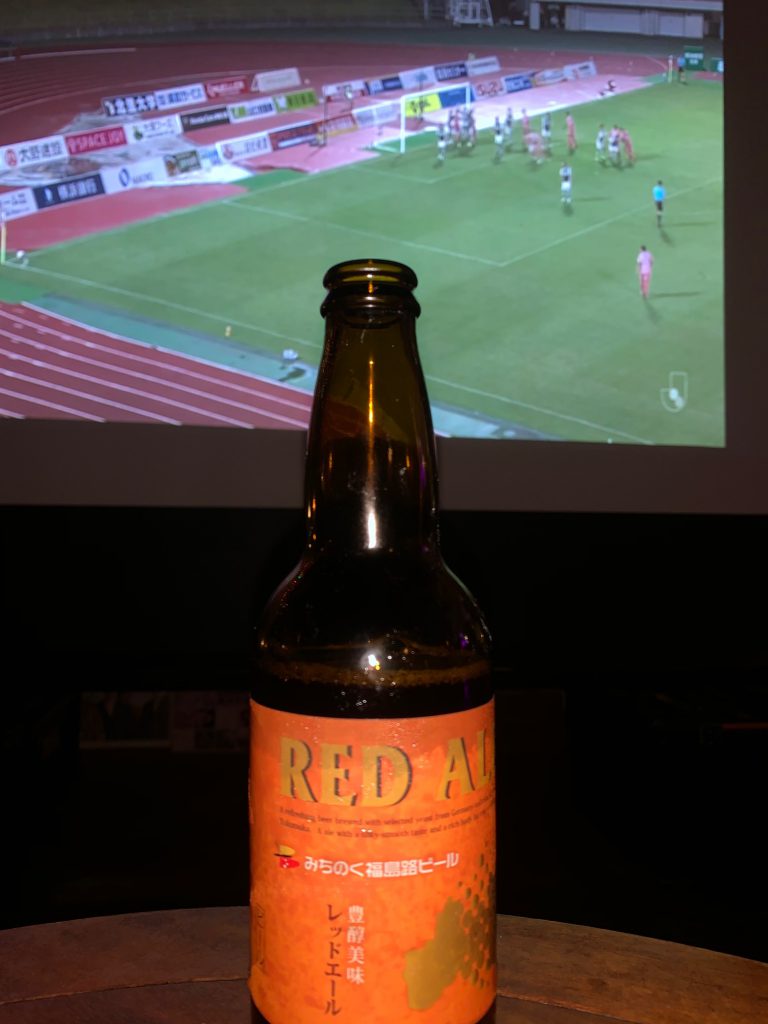 9月5日に福島応援イベントをGoodHeavens(下北沢)にご協力頂き開催しました。
当日はみちのく福島路ビールさんのビールを片手に福島ユナイテッドFCを応援しました。
試合はSC相模原に先に3点取られてしまい、後半2点を巻き返す手に汗握る試合となりました。
試合は惜しい結果となりましたが、美味しいお酒もあり、盛り上がった試合になりました。
これからも福島・東北を様々な形で応援していきます。
ご協力頂いたGood Heavensさん、福島路ビールさん、ありがとうございました。
A Fukushima United event was held at Good Heavens in Shimokitazawa on September 5th.
The Blue Compass team supported Fukushima United FC by enjoying beer made by Fukushimaji beer.
SC Sagamihara scored 3 goals first.
Fukushima United FC scored 2 goals in the dying stages of the game.
Both the match and beer was exciting.
Blue Compass will keep supporting both Fukushima and the Tohoku Region.
Thank you to everybody who came as well as Good heavens and Fukushimaji beer.